Apple Valley Property Management
We Can Help Manage Your Apple Valley Rental Property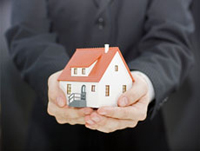 We can provide you with complete leasing, and property management services for residential rental properties – including single family homes, townhomes & condos in the Apple Valley area.
What we do:
Photograph, advertise and market your rental property at no charge to you
Take calls and schedule showings with potential tenants
Conduct showings (only one agent will be showing your home)
No lockboxes or signs at your property
Process all rental applications with a complete background check
Once approved, meet and sign lease with tenants and collect security deposit
Meet tenant at move-in, and complete a full property move-in inspection report
Collect monthly rent payment, and follow-up immediately on late rent payments
File any necessary legal actions against tenant
Take calls from tenants with any maintenance or repair requests
Manage any necessary owner-approved maintenance or repair work
Meet tenant at move-out, and using the move-in inspection report - determine if there is any tenant caused damage or repairs, and if so tenant will pay for with their security deposit funds
Provide monthly, as well as year-end statements to owner
Provide government required CRP (Certificate of Rent Paid) to tenants
Inquire About Our Services
Homeowners, Landlords & Real Estate Investors
---
Hiring our leasing and management company will provide you:
Years of experience leasing and managing rental properties
A complete understanding of current landlord / tenant laws
Knowledge of the current rental market conditions in your neighborhood
Firm guidelines in place for managing ongoing tenant relations
All of our documents meet legal standards, and offer protection to our clients (you)
All of our leasing and management agents are licensed real estate professionals
Property management for our clients is our full-time occupation
What Makes us Different?
---
We distinguish ourselves from the competition by providing superior service & value. We offer our property owners:
Years of experience in leasing and managing properties
Our agents are all licensed real estate professionals
We lease and manage properties throughout the entire Twin Cities area
We maintain a database of tenants who are looking for properties in your area
Our agents will personally show prospective tenants your property, and we will never allow showings without our assigned agent being present
We do not charge our owners for advertising and marketing their properties
We do not charge a markup for owner approved maintenance and repairs, and you will only be invoiced for the actual cost of the work that was done
Our "tenant guarantee" gives you the peace of mind that if the tenant we place were to break the lease in the first six months of occupancy, that we will find replacement tenants at no charge to you
Rent-to-own Program:
---
Many of our clients offer their properties on a rent-to-own basis. This means that you are giving our tenant the option to purchase your property, and usually offer some sort of incentive – such as a pre-determined discount or rebate on their rent, if and when they close on the purchase of your home. Basically, the way it works is you lease your property for 12-36 months with a traditional lease agreement, AND at the same time you also sign an option & purchase agreement to sell your home to your tenant. The option & purchase agreement states the purchase price you and your tenant buyer agree to.

The agreement also details the period of time you, as the seller, are willing to give your buyer to purchase your home. This length of time is called the option period and it is usually 12-36 months, but can be longer based on what you negotiate. At this point, it is then the buyer's responsibility to qualify for a home mortgage to purchase the home before the expiration of the option period.
Testimonials
---
"We have worked with Steve McFarlan for about four years. Steve was successful in finding renters who were responsible. Whenever there was an issue that needed attention, Steve was good about letting us know. We could be involved in decisions or Steve took care of the problem. We have found it comfortable and rewarding to work with Steve McFarlan. Our current renter has said that he enjoys working with Steve."
- Hjalmer T. ( Apple Valley )
Frequently Asked Questions
Apple Valley Area Information
---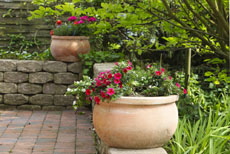 Apple Valley is a city in northwestern Dakota County in the U.S. state of Minnesota, and a suburb of the Twin Cities. As of the 2010 census, the city's population was 49,084, making it the 18th most populous city in Minnesota. In 2010, Money Magazine named Apple Valley the 20th best place to live in the United States, up from 24th in 2008 and 28th in 2007.

There are six elementary, three middle and three high schools in the city, all operated by Independent School District 196. In addition to the two comprehensive high schools, Apple Valley is home to a magnet school open to 11th and 12th graders, the School of Environmental Studies. In fall 2007, Independent School District 196 opened three elementary-level magnet schools: Cedar Park Elementary, which will become a Science, Technology, Engineering and Math (STEM) magnet; Diamond Path Elementary, which will have an International Studies theme, and Glacier Hills Elementary, with an Arts and Science theme. Some students attend public schools in other school districts chosen by their families under Minnesota's open enrollment statute.
Areas We Service
---